Top Facts about Cary Jay Smith and why you should take action: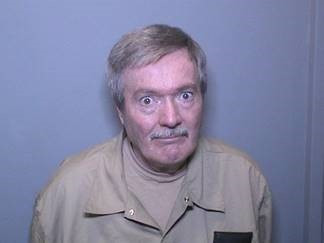 Cary Jay Smith is 59 years old
Cary Jay Smith is a Convicted Sex Offender that is NO LONGER REQUIRED TO REGISTER AS A SEX OFFENDER.
Smith pleaded guilty in 1985 to a misdemeanor sex offense against a child
In 2002, prosecutors attempted to charge Smith with sexual assaults on a 13-year-old, but the case was thrown out because of an issue with the statute of limitations
In 2005, the requirement for him to register was lifted and apparently no-one seems to know why.
Cary Jay Smith has testified in court that he continues to fantasize about sexually assaulting and killing boys as young as 7.
Smith's wife gave a psychiatrist a letter her husband wrote that described sex acts he fantasized about on a 7-year-old boy in his neighborhood in Costa Mesa.
The Corona police department stated …."(he) is not on any form of supervised release or required to register as a sex offender. Smith can move around without restrictions."
In 2002, the Orange County District Attorney's Office filed 20 felony counts of lewd and lascivious acts with a minor but again statute of limitations had ran out so they had to dismiss those charges.
According to Spitzer, he prefers to go by the name Mr. RTK, which stands for rape, torture, killThe above has been gathered from news sources like https://www.nbclosangeles.com/ and https://abc7news.com/ and are presumed to be true based on those sources. Please do your own research to make sure and verify if the above is accurate. I did the best I could. If you do see Mr. Smith it is best not to react just protect your family and notify for your friends.