Here is a collection of real news headlines from around the United States and the world that will have you wondering if they were done on purpose. Enjoy and have a great day!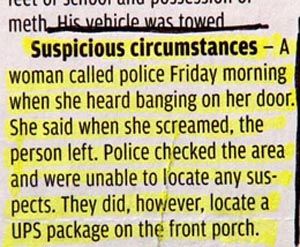 Suspicious circumstances - A woman called police Friday morning when she heard banging on her door. She said when she screamed, the person left. Police checked the area and were unable to locate any suspects. They did, however, locate a UPS package on the front porch.
This post was created with our nice and easy submission form. Create your post!