For Godaddy Clients: There is a fake scam email circulating asking you to Update your Security Information.
The email will look like this: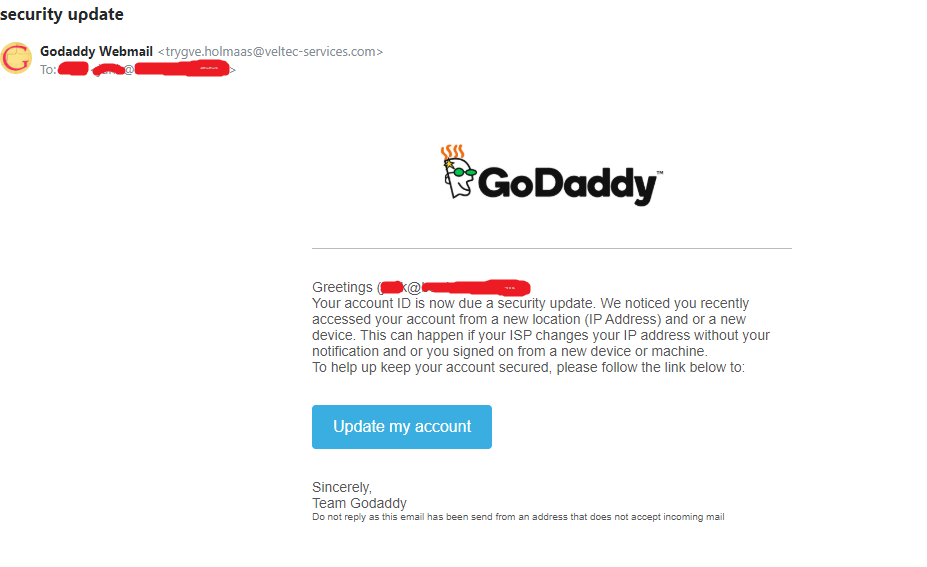 You can see that the email address it comes from IS NOT from godaddy.com
If you click the button you will be sent to a web page on a website that IS NOT godaddy.com. The website is , in fact, likely someone who fell victim to this in the first place. It will use their website and domain to link people to.
Here is what THE FAKE PAGE would look like:
You can see that the PRIVACY POLICY is not clickable and the login page simply doesn't look right? You are correct.
Here is what THE REAL PAGE for godaddy webmail login looks like: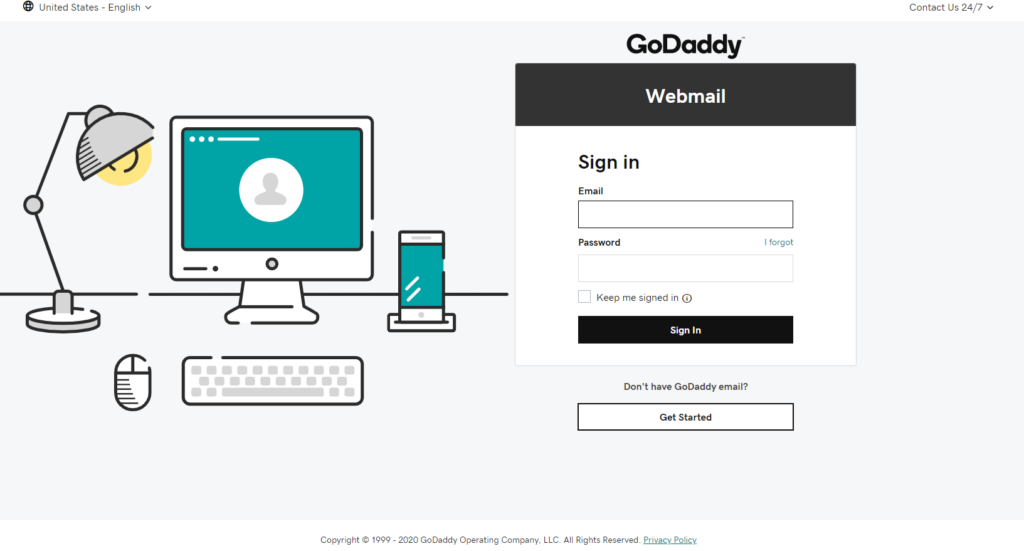 SUMMARY
If you think you need to update any information with Godaddy, please call them.
Be safe and pass this on to help others!