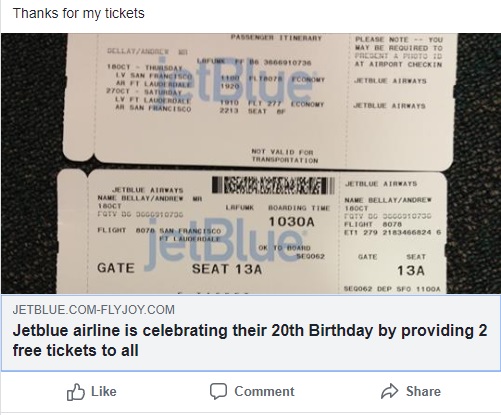 Recently a post from "jetblue.com-flyjoy.com" has been circulating among people on my feed. Please do not use the link associated with the email. Always make sure the website you follow is located on the companies official website. In this case the official website is https://jetblue.com
If you or someone you know has given any personal information to this link please take necessary steps to ensure your security.
Share this post to help others avoid this scam.
Thanks!