Continuing my #garbagehuman series I bring you this foursome.
Only two can be showing because two of the brothers are under age.
Here are some facts according to the news on this story:Four Amish brothers, Aaron Schwartz, 22, and 18-year-old Petie Schwartz, and two other siblings whose ages have remained hidden admitted raping their 13-year-old sister and one of them got her pregnant.
The two older brothers pleaded guilty to two counts of third-degree child molestation with a child under the age of 14
The child victim, who had the baby in early September of 2020, told doctors in June that she was having sexual relations with her brothers.
The two older brothers received a 10-year sentence in the Missouri Department of Corrections (DOC) on the first count and five years for the second count but with a plea deal they ended up with 5 years of probation and 100 hours of community service as well as that they need to write a letter to their Amish community and register as sex offenders.
They will receive NO JAILTIME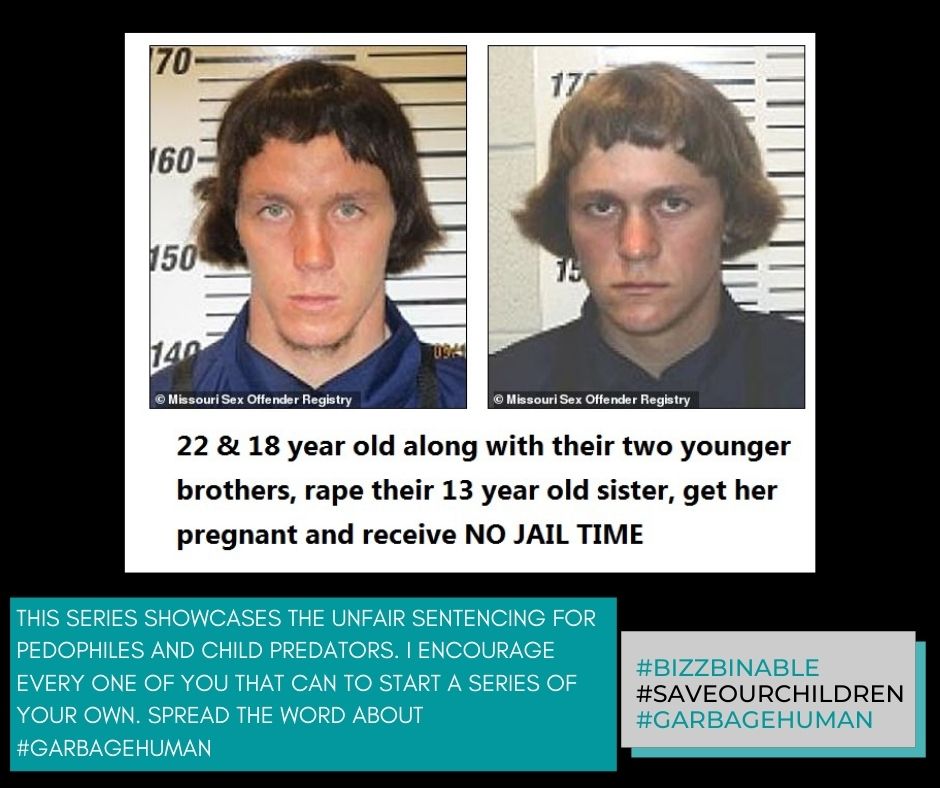 To read more about this case you may want to check out: https://www.dailymail.co.uk/news/article-8769135/Amish-brothers-22-18-admitted-sex-13-year-old-sister-AVOID-jail-time.html?ito=social-facebook&fbclid=IwAR3HKrLnEWCY8NlMLvs4iY6f4EwZAVKzX1EJ_3gAsTylzy72wZJyM4x6eAg