Hey Guys! Join the fun and share the videos that make you laugh the hardest!
Just copy and paste the URL link to the youtube video and our website will get the images for you.
Be sure to add the tag LOLYOUTUBE to your post! So we can use the menu option to see what others have shared!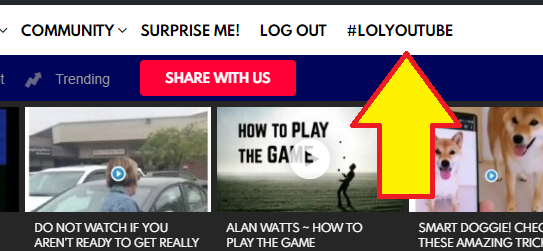 Have a great day.
---

Did you know using any of the Content or Media sharing tools on bizzbinable is COMPLETELY FREE?
To see all of your free creative tools CLICK HERE