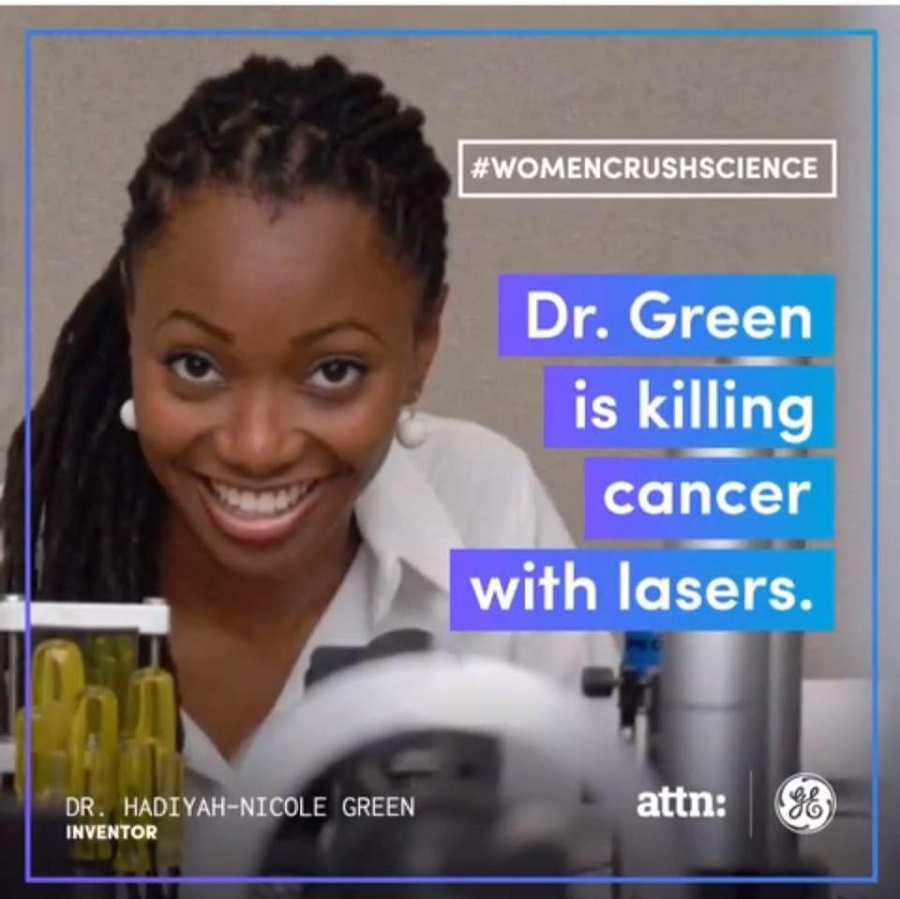 Photo credit: Dr. Hadiyah-Nicole Green's Facebook Page
Facts about how this DOCTOR is using lasers to kill cancer!
1. Dr. Green has pioneered the Laser-activated nano particles method to treat cancer cells.
2. She recently won a 1 million dollar grant to further develop this amazing method
3. Dr. Green earned her degree in Physics from Alabama A&M University
4. She is the first person in her family to finish college.
5. Dr. Green had several members of her family die from cancer which is her motivation.
6. She was fascinated by lasers and wanted to see if she could target the cells directly
7. Dr. Hadiyah-Nicole Green wants to offer this treatment through a non profit so her treatment would be affordable to all.
Here is some reference links and you can read more about her on this great article from NBC news as well as her Facebook page which she does respond to comments. You can see more on her Cancer Research Foundation website where you can donate if you are able to, to her her meat her 10 million dollar goal
You may also donate:
Ora Lee Smith Cancer Research Foundation, Inc.P.O. Box 11184Atlanta, GA 30310