Facebook and Instagram networks have been inundated with problems suddenly today, March 13th 2019.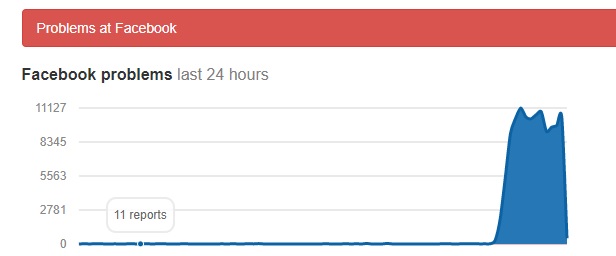 Through out the day today people have been getting strange errors from face book and are unable to  log in.
According to the information from Downdetector.com it has been broken since about 12PM EST today.
Facebook sent an email saying they were aware of the problem.
I myself have been affected but according to facebook at this time the site is down for maintenance.
What could have gone so terribly wrong? Or is it really a planned scheduled maintenance for 12pm in the afternoon on a Wednesday?
Hopefully it will be back to normal soon!