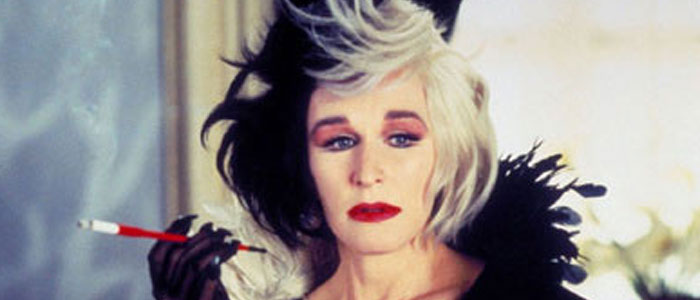 Cruella de Vil is a fictional character created by English author Dodie Smith as the main antagonist of her 1956 novel The Hundred and One Dalmatians. The character appears in Walt Disney Pictures' 1961 animated adaptation of the novel, 101 Dalmatians, in which she is voiced by Betty Lou Gerson; and in Disney's 1996 live-action 101 Dalmatians, in which she is portrayed by Glenn Close; and in many other Disney-produced sequels and spin-offs.
The character became a pop-culture icon and a famous symbol for evil. Cruella ranked 39th on the American Film Institutes villain list.
In the 1980s there was a post-punk band called Cruella De Vil as well.