See this man? Do you know him? If you are by Summerlin, Las Vegas keep an eye out of this scum.
He stole 14 year old Gage Haynes chemo medication right out from the front porch minutes after it was delivered.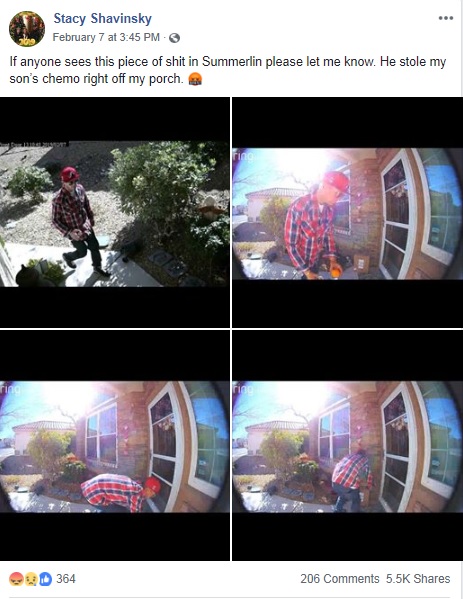 Gage's mom, Stacey Shavinsky, spoke with 14News on this article and stated:
"Once I realized that it was my son's medication, then I got upset. You're not just taking pants or a shirt, you're taking something that's keeping someone alive…I worked really hard to try and get him that. I did financial assistance because it costs $40,000 a month because it's not FDA (Food and Drug Administration)-approved for anyone under 18…"
According to a post Stacey made earlier today she was able to supplement his medication until she receives the replacement later today.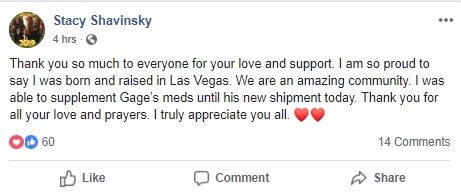 For more information please visit this great article written by 14News.
Do your thing internet lets find him.